The Tullahoma Area Chamber Board of Directors is comprised of business leaders who represent various local companies and organizations in Tullahoma who are working to enhance our members and the business community.
Our Board Members invest their time, resources, and expertise to further the substantial pro-business legislative, research, political, and grassroots activities of the Tullahoma Area Chamber of Commerce and our members.
Do you know a progressive and positive person willing to share some good ideas? Click HERE to nominate them for a 2023 Board member!

Elizabeth Banks
President
Harton Realty Co.

Caroline Hennigan
President-Elect
L&H Distributing

Andy Whitt
Vice President
Jack Daniels Visitor Center

Vickie Shelton
Past President
Blood Assurance

Nancy Fuller
Secretary/Treasurer
Trader's Bank

Jennifer Moody
City Administrator
Tullahoma, TN

Josh Clarey
Ascend Federal
Credit Union

Shannon Duncan

Rich Ellis
Vanderbilt-Tullahoma
Harton Hospital

James Fuller

Noland Gomez
Lester, Greene, McCord & Thoma Insurance

Greg Gressel
South Jackson Civic Center

Chad Hatfield
Florence Hull
Renee Keene
Weichert Realtors, Joe Orr & Associates

Raquel March
Arnold Engineering Development Complex

Trent McNabb
Kelleye Watts
Diana Murray

Amy Nickels, DVM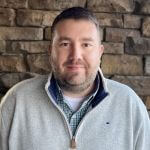 Allen Potter
Tullahoma Utilities Authority
Emily Raths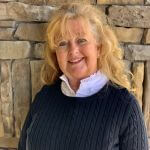 Kim Uselton
Kevin Sherrill

Carole Thomas
University of Tennessee Space Institute Representative